At MPM Engineering, we design optimization software and automation systems that will increase your factory's production and yield.
---
Who We Are
Who We Are
MPM Engineering is an industry leading innovator, supplier, installer and on-going support provider for wood processing optimization systems and machine automation. Our optimization systems are used by the top saw mills around the world. Our goal is simple, to increase the output, productivity and efficiency of your operation by utilizing our proprietary technology and proven systems.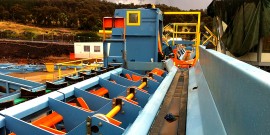 optimization Systems
Optimization Systems
Over the past 40 years we have been designing and implementing software and systems that will optimize your wood processing operation. We have developed a variety of proprietary software solutions for log and board optimization, along with lumber sorting and wood size control systems. All of our software solutions are custom tailored to fit your specific process. No matter how you cut it, we can optimize it!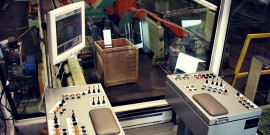 Custom Solutions
Custom Solutions
Our design team incorporates their extensive experience with the daily operation of sawmills into our systems. We use our technical expertise and equipment knowledge to increase throughput and improve your productivity. Our services include the design, manufacturing, testing and on-site start-up of automation systems, electrical control consoles and much more.